Garage Door Repair Montreal
Reliable Repair and Installation Services for All Residential and Commercial Garage Doors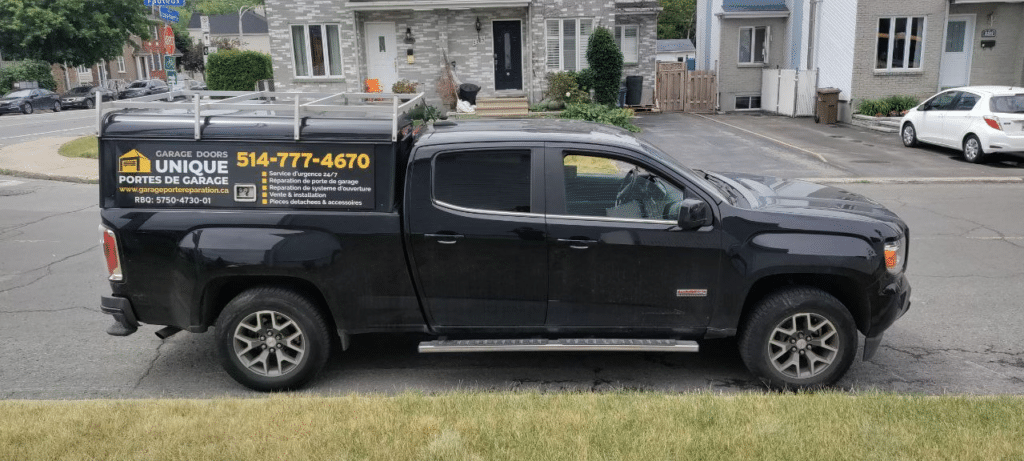 Your Go-to Specialist for Garage Door Repair in Montreal
At Unique Garage Doors, we are firmly committed to providing the finest garage door repair services in Montreal and its surrounding areas. With our crew of seasoned professionals, we're geared up and ready to tackle any garage door issues you may encounter. We understand that your garage door isn't just a component—it's an essential element of your home. That's why we're here, dedicated to ensuring its optimal performance.
Garage Door Opener Repair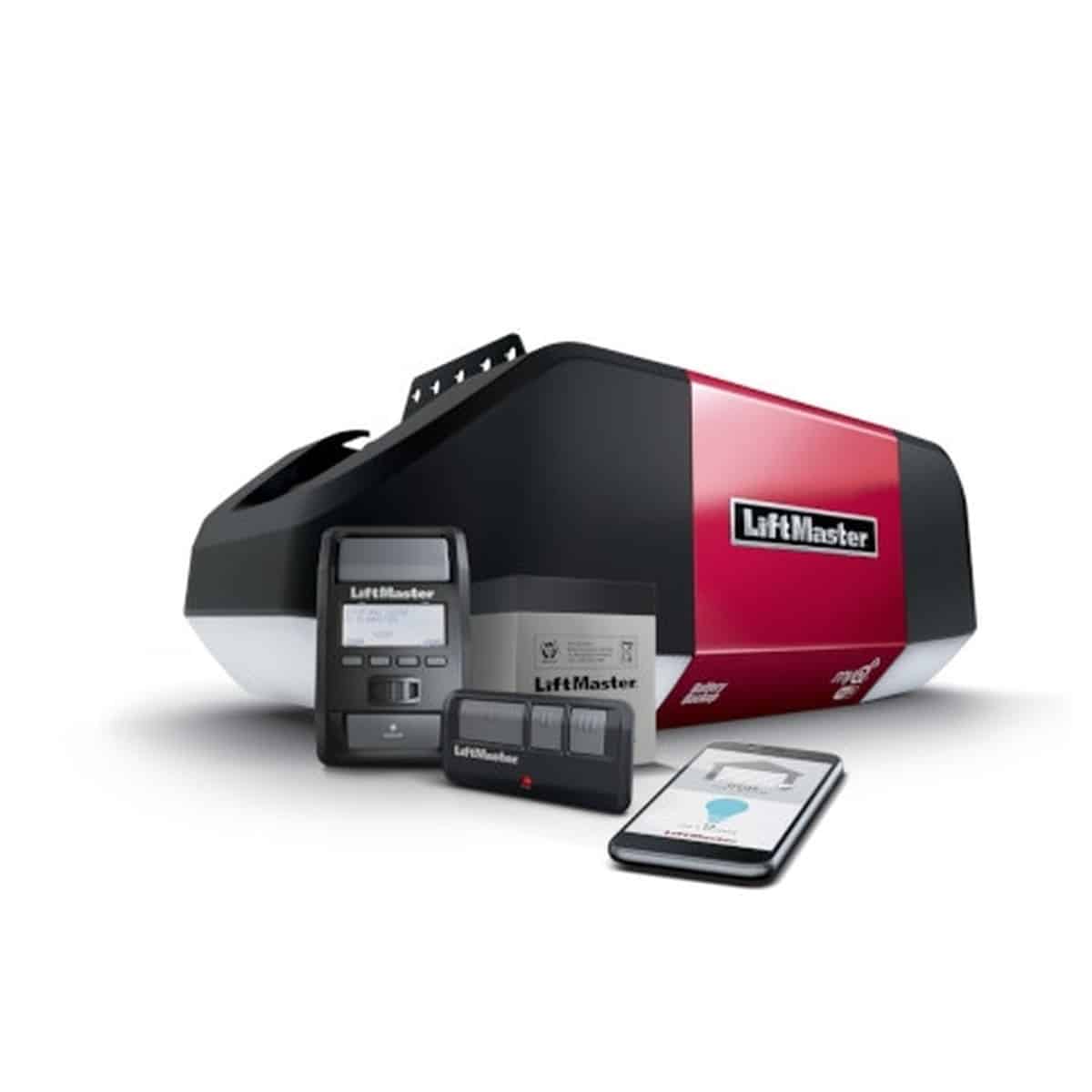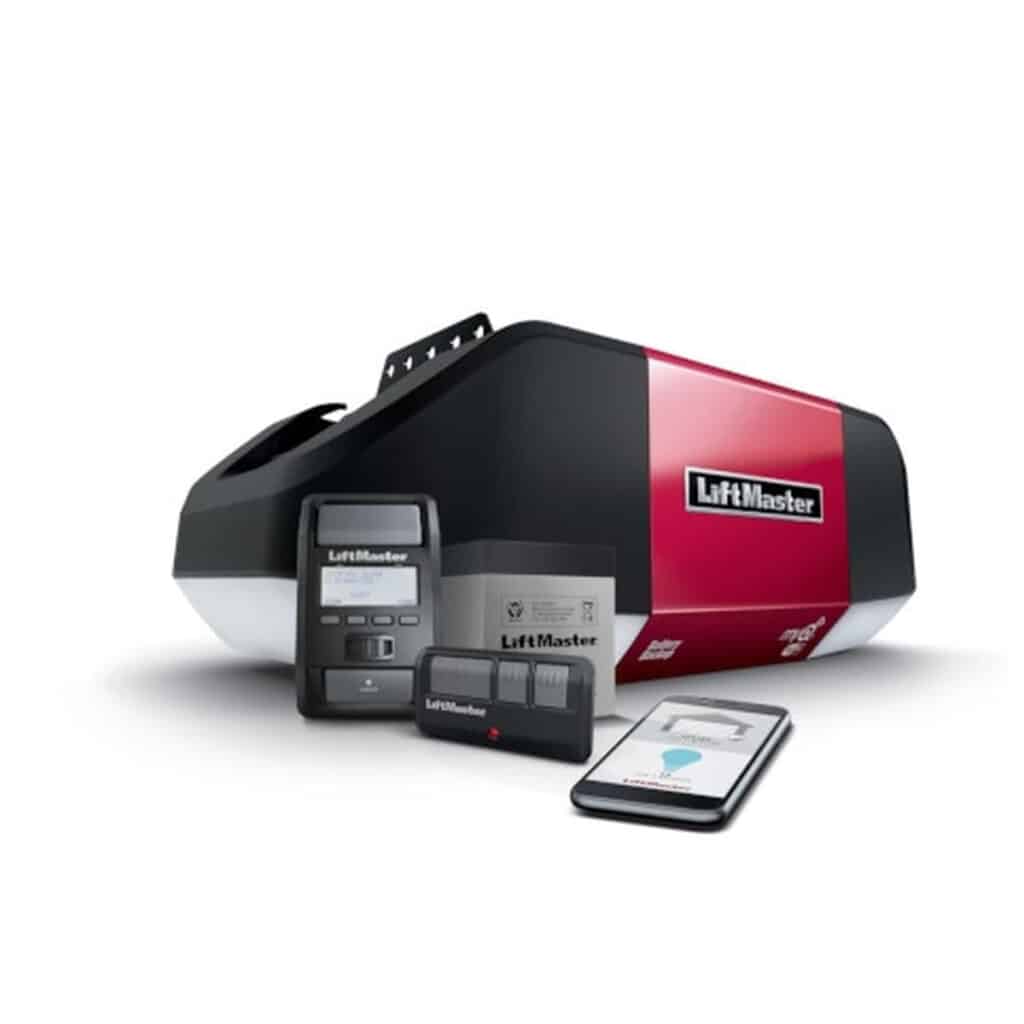 A malfunctioning garage door opener can lead to a chain of issues. But don't fret, our specialized technicians come equipped to diagnose and repair openers of all types, thereby guaranteeing a flawless operation. We're in the business of solutions, ensuring that your garage door opener runs as smoothly as possible.
Spring Replacement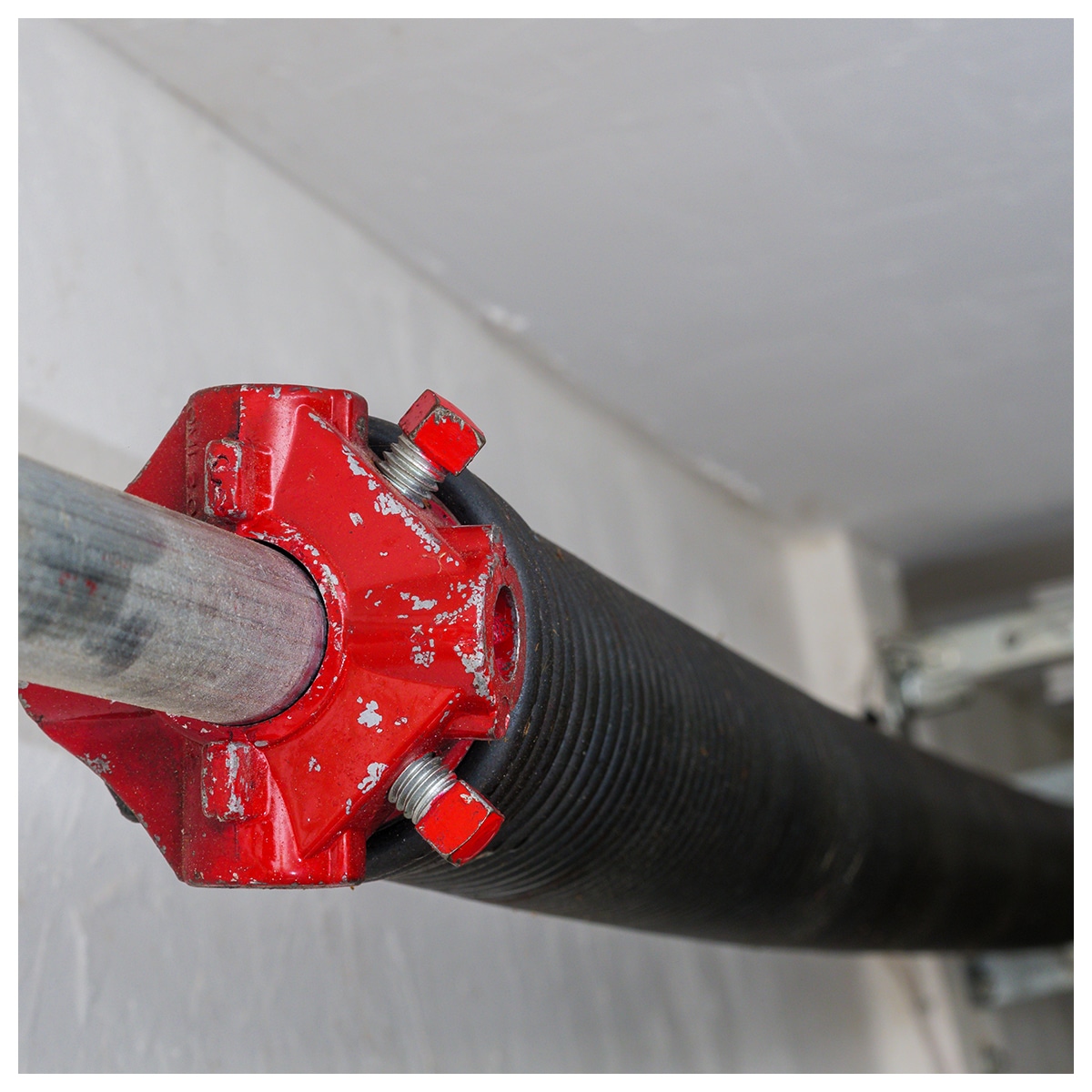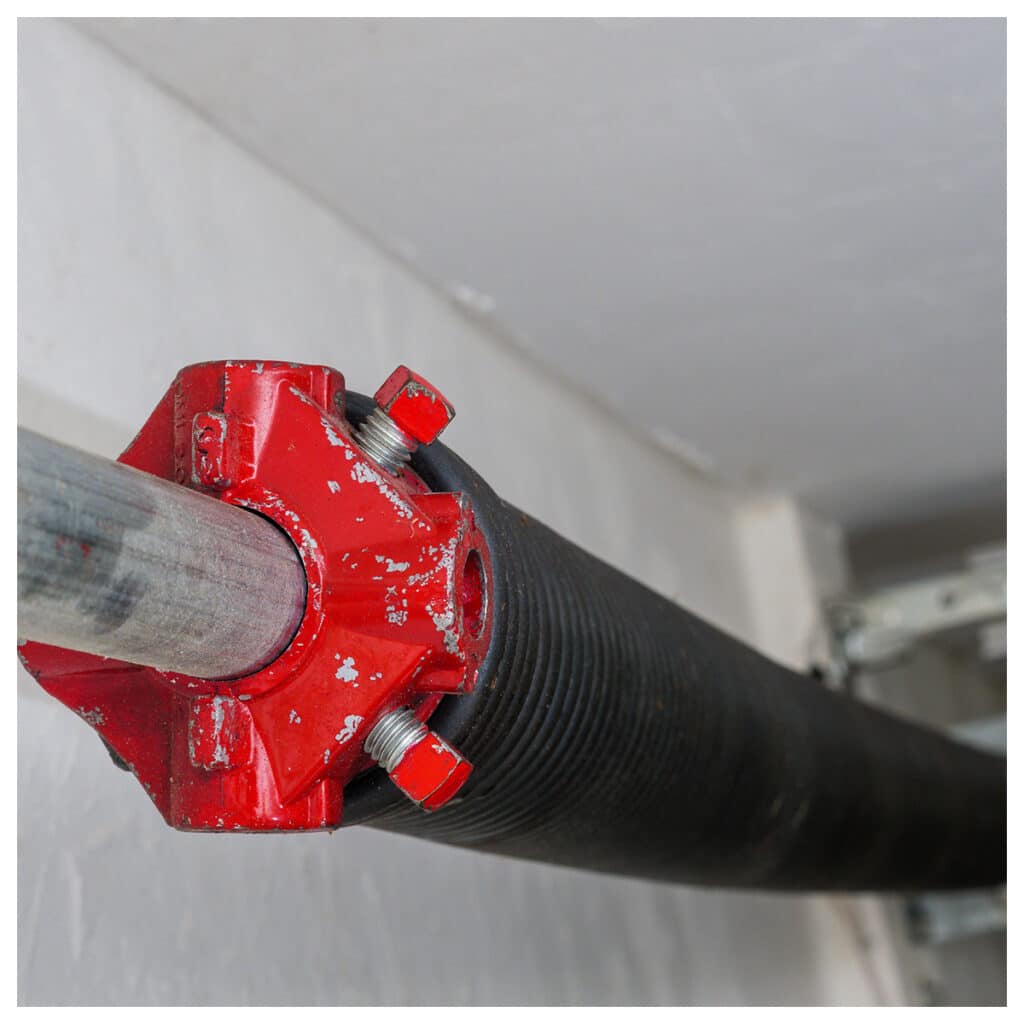 Over time, garage door springs can snap — it's an unfortunate reality. But fear not, we offer spring replacement services to ensure your garage door opens and closes smoothly. Trust us, we'll take the spring out of the problem and put it back in your garage door, promoting an effortless operation that will stand the test of time.
Rail Alignment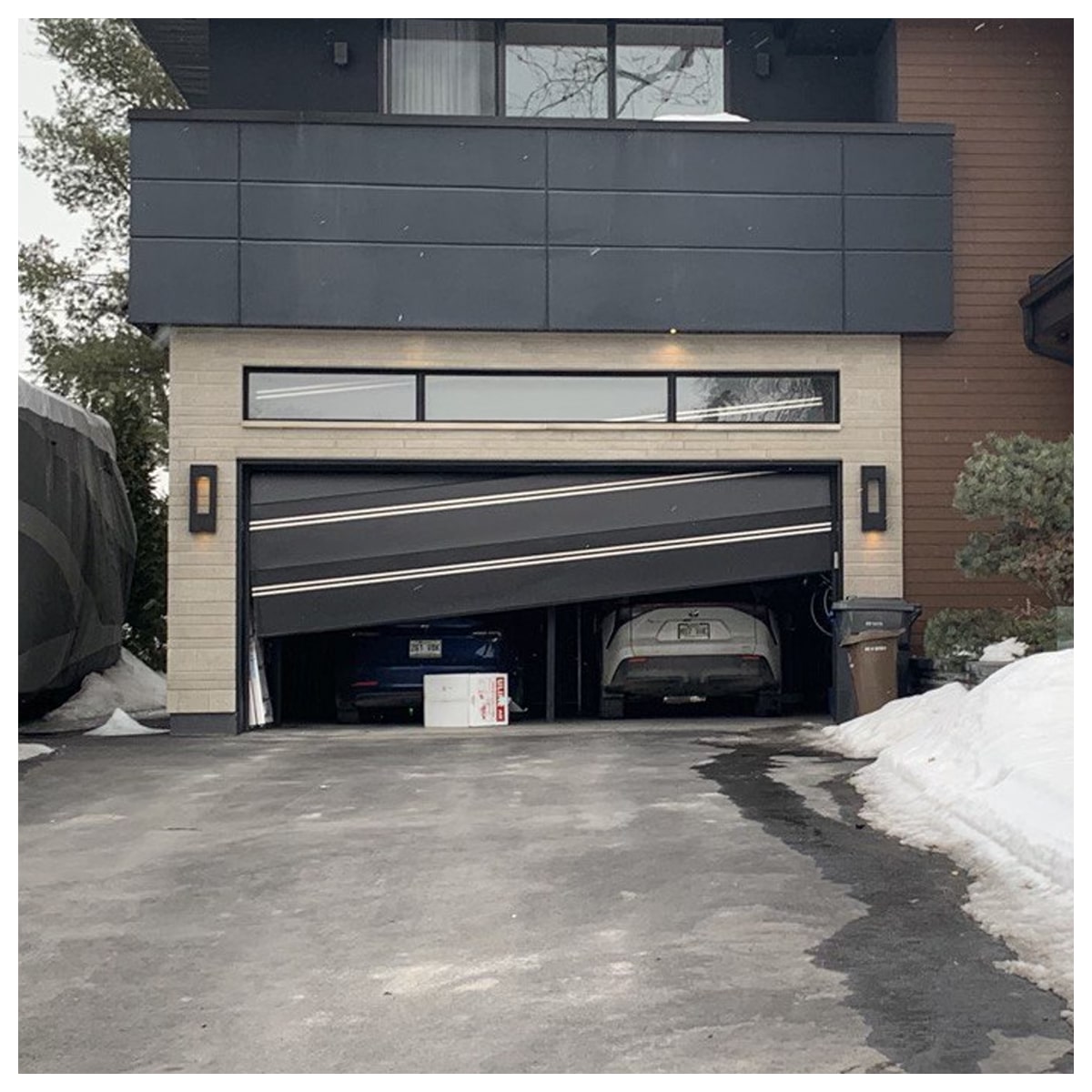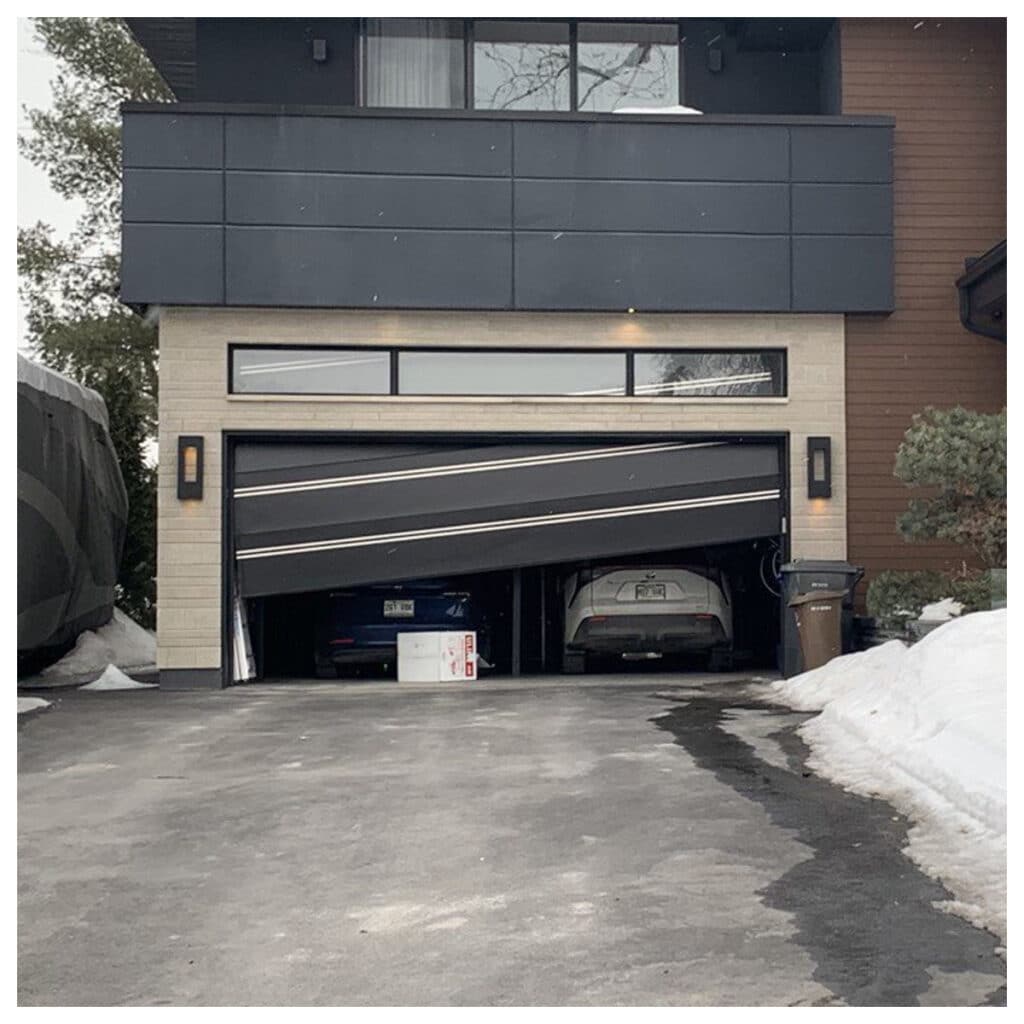 A misaligned garage door rail can cause operational issues — it's a door headache you don't need. But that's where our experts come in. We can realign your garage door rail to ensure smooth usage and extend the life of your door. It's all about running the extra mile to keep your garage door operating seamlessly and going strong for years to come.
Damaged/Broken Cables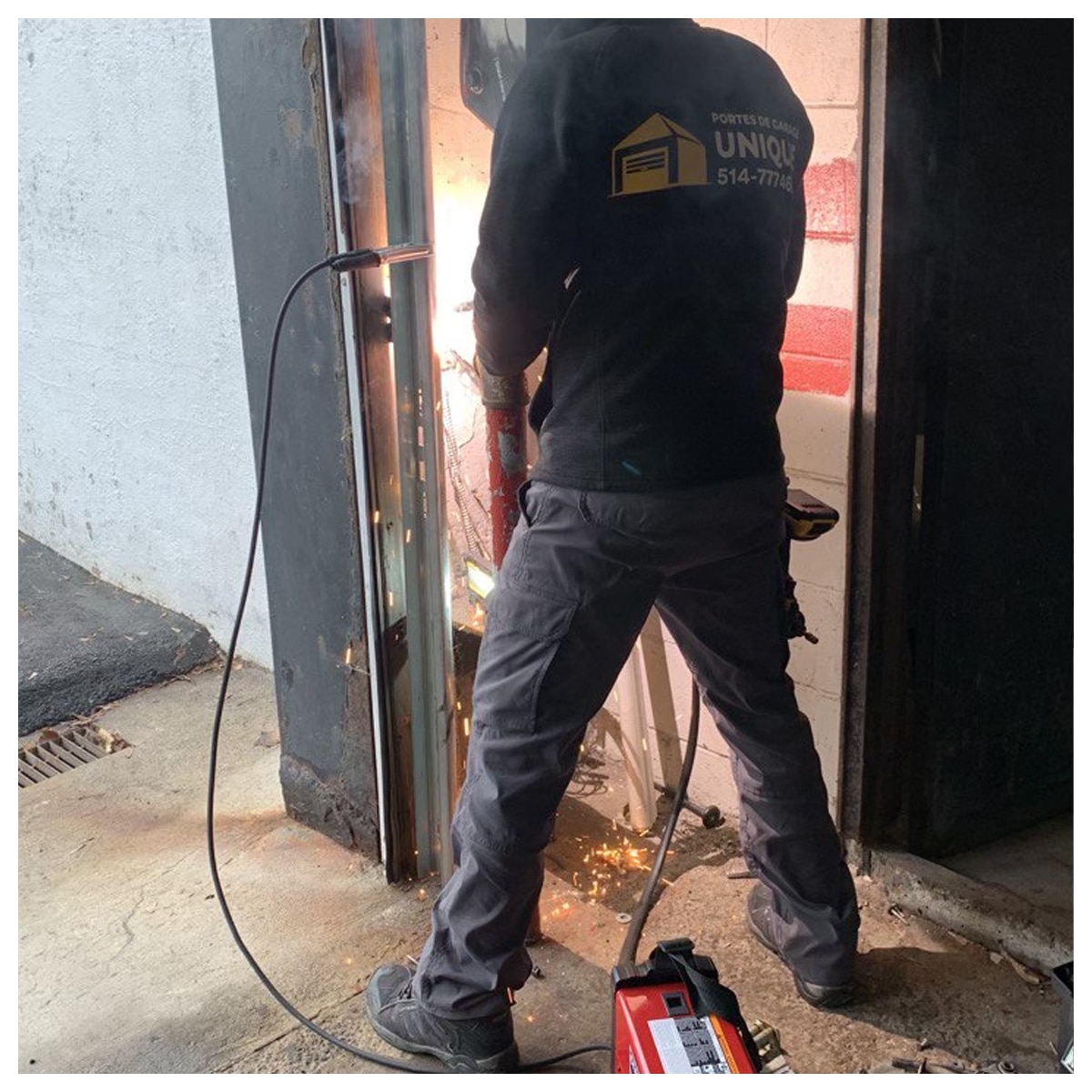 Damaged garage door cables can pose a hazard and lead to operational issues — it's a situation you want to avoid. We offer repair and replacement services for cables, ensuring the safety and efficiency of your garage door. Safety is paramount and efficiency is our promise. That's the Unique Garage Doors guarantee.
Panel Replacement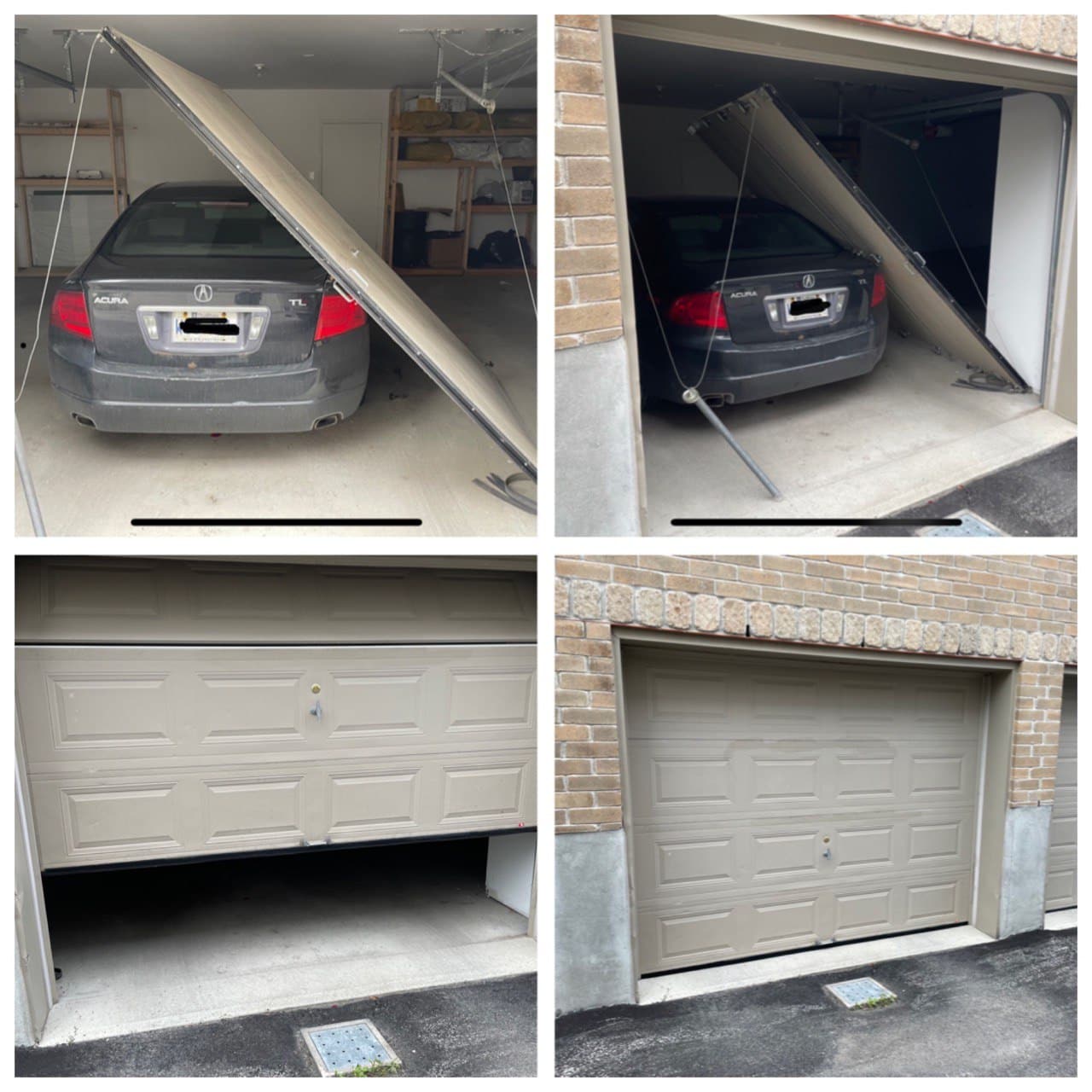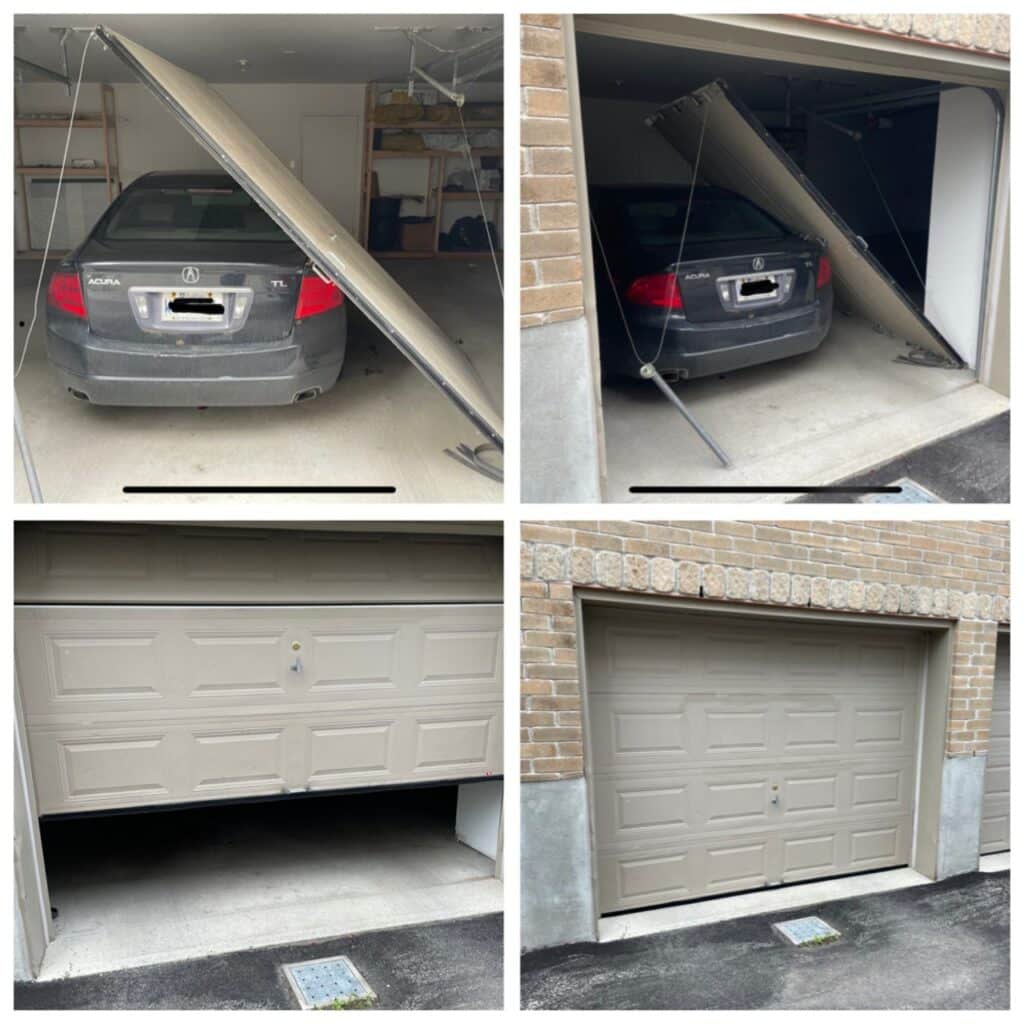 Garage door panels can get damaged for a multitude of reasons. Maybe it's the test of time, or an unfortunate accident. Whatever the cause, we've got a solution. We provide a panel replacement service to give your garage door a fresh, improved look. Think of it as a face-lift for your garage, renewing its look while ensuring it functions at its very best.
Weatherstripping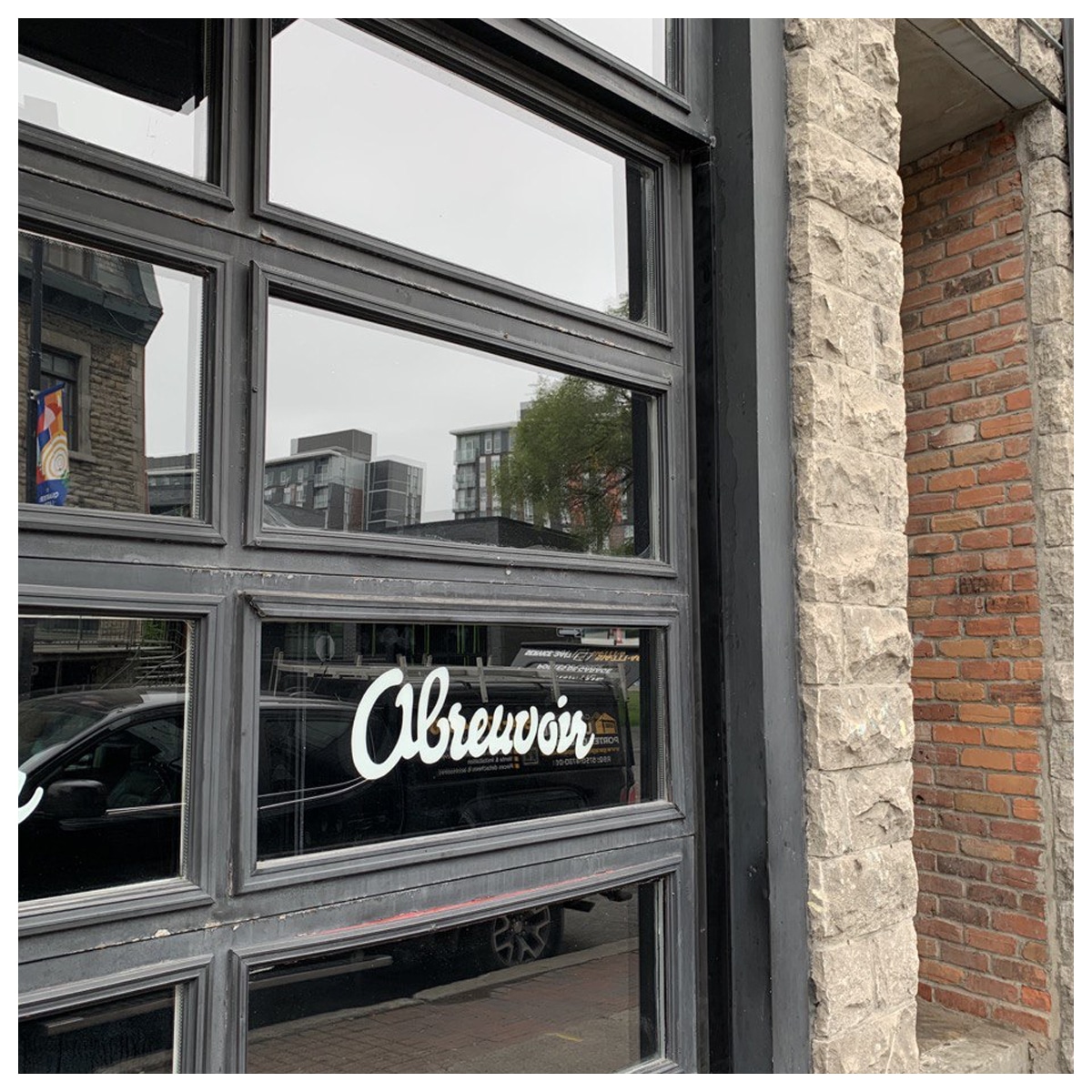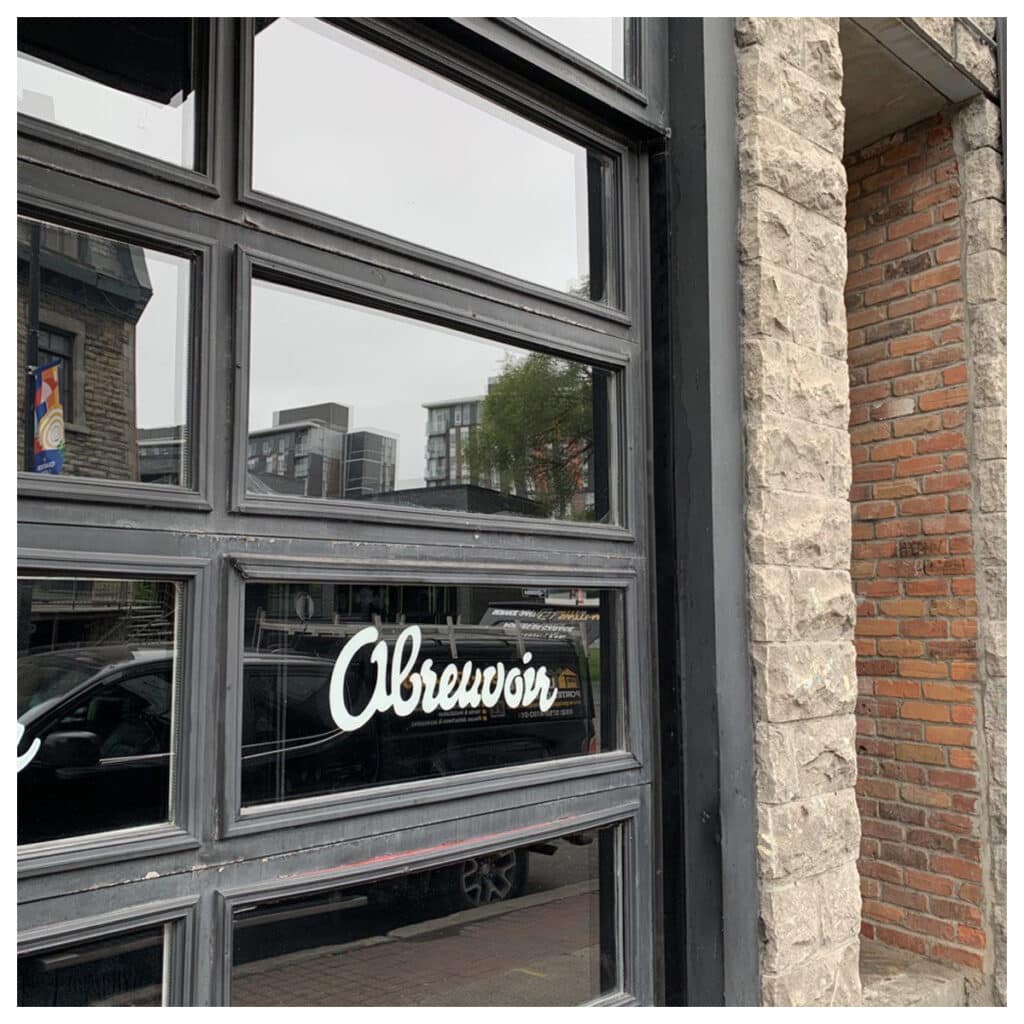 A good weatherstrip can do wonders, helping you save on energy costs and shielding your garage from the elements. That's why we offer weatherstripping services, boosting the energy efficiency of your garage door. It's an upgrade that pays for itself in energy savings, whether for residential or commercial setups. Step up to the energy-saving game with us — we're all in for a greener future.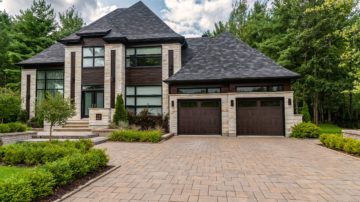 A New Garage Door for Your Montreal Home From the latest styles to the most advanced materials, our selection of garage doors rivals any other supplier in the Montreal area. Our expert sales staff knows what styles and finishes look right …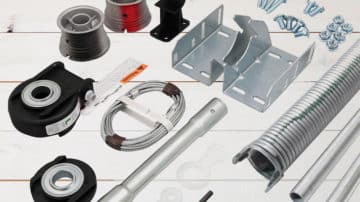 Our large inventory of parts for your Montreal garage door means there's no waiting – we've got in in-stock and ready for you.
Service Zones Greater Montreal
Garage Door Brands We Use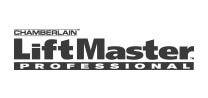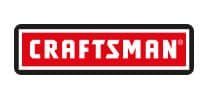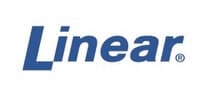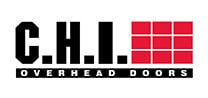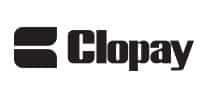 Why Choose Us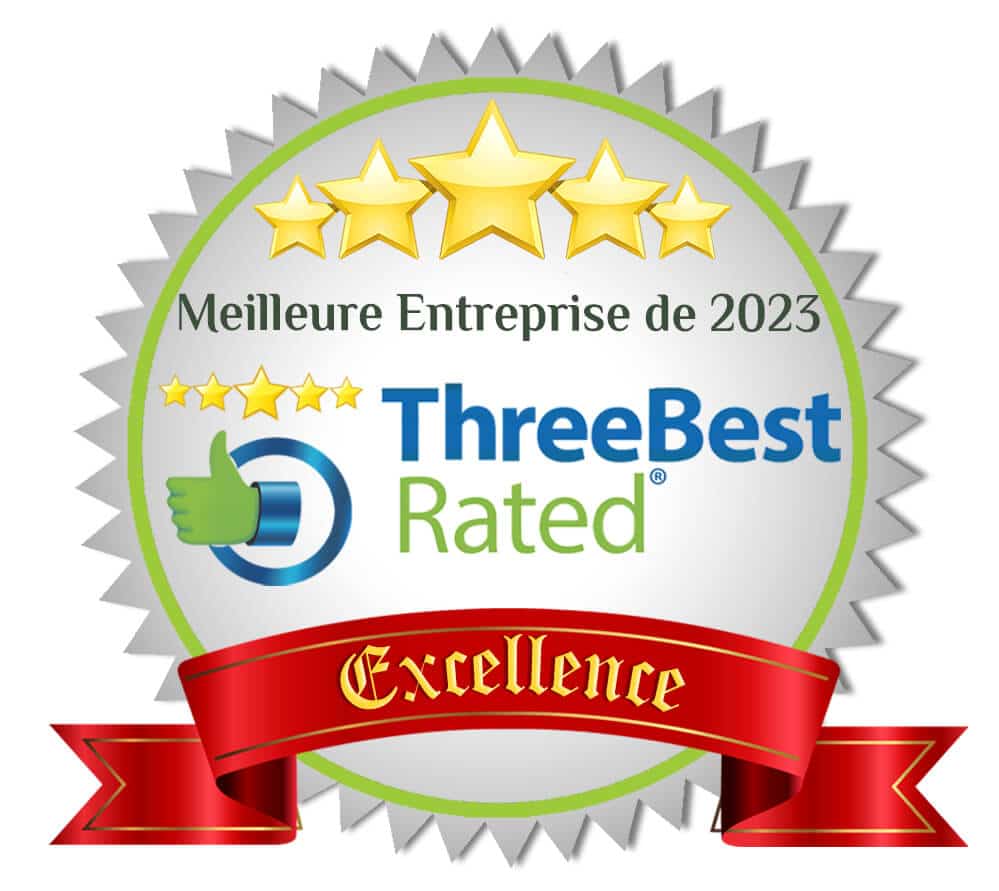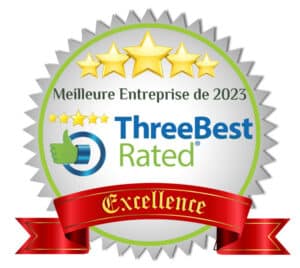 Proven Reliability and Trust
At Unique Garage Doors, we've built a rock-solid reputation on our unwavering reliability. We've been there for countless clients in Montreal and its surrounding areas, bolstering the trust they've placed in us. The proof? Our numerous testimonials from satisfied customers.



Accessibility and Quality Service
We offer high-quality garage door repair and maintenance services at affordable prices. We believe that outstanding service doesn't have to come with a hefty price tag. At our place, customer satisfaction takes center stage.



The Client's Interest First
Our customers are at the heart of what we do. Leveraging our extensive experience and expertise, we provide personalized advice and solutions tailored to fit their needs and budget. Our goal? To ensure our clients receive the best possible service.
Who Are We?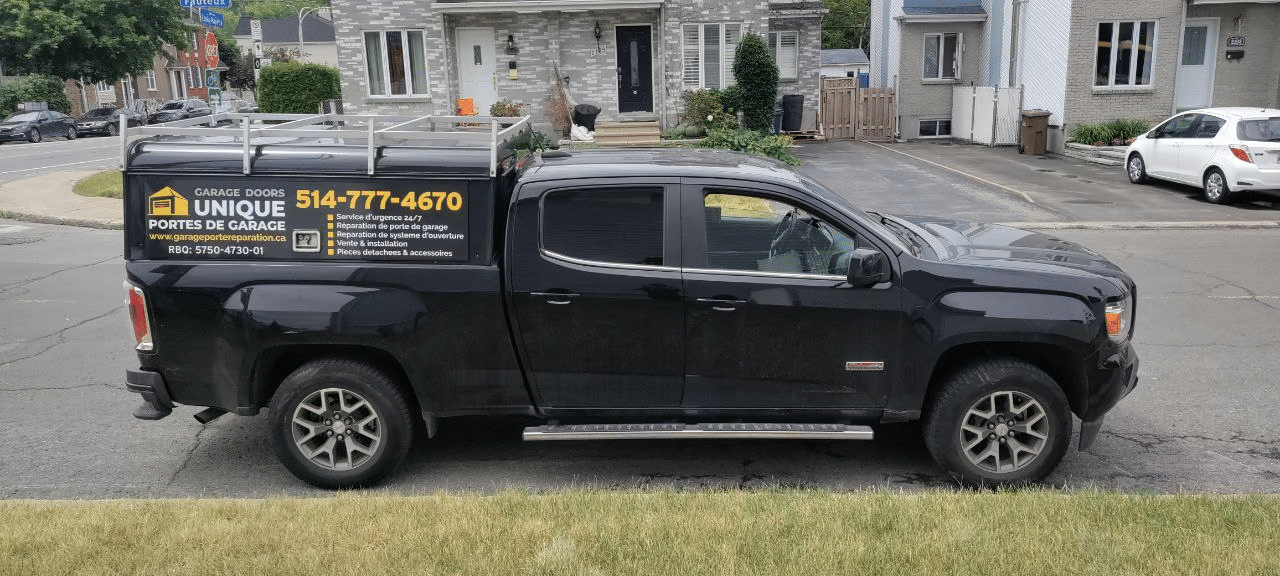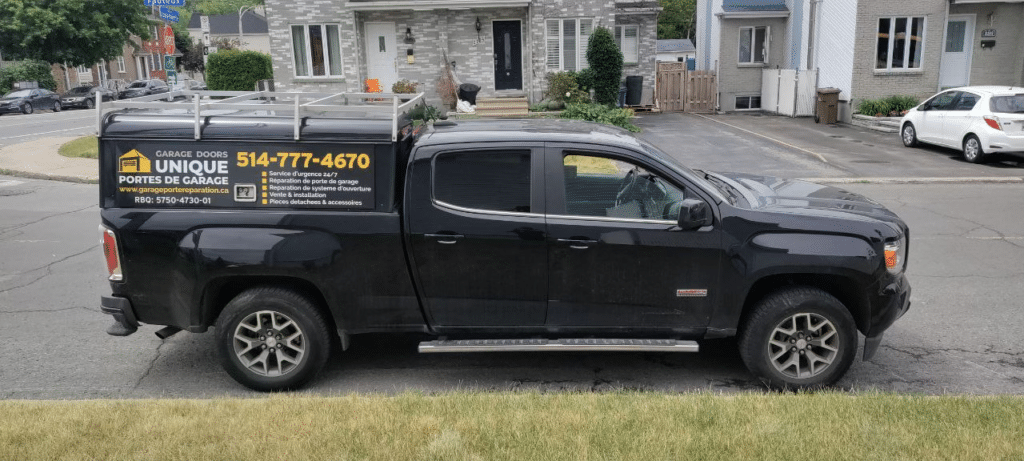 We are your go-to choice for garage door services in Montreal. As a leading provider of top-notch garage door services in Montreal, we're here to ensure that your garage door functions as well as the day it was installed. Of course, we're also here to help you find the right door to suit your needs.
Let us show you the latest styles and technology, along with the best replacement parts and accessories. When it comes to installing, repairing, and maintaining a garage door in the Montreal metropolitan community, we're your one-stop solution.
Our Partners
Locksmith Montreal
Doors and Windows Montreal
Windows and Doors Toronto
10 Common Garage Door Repair Problems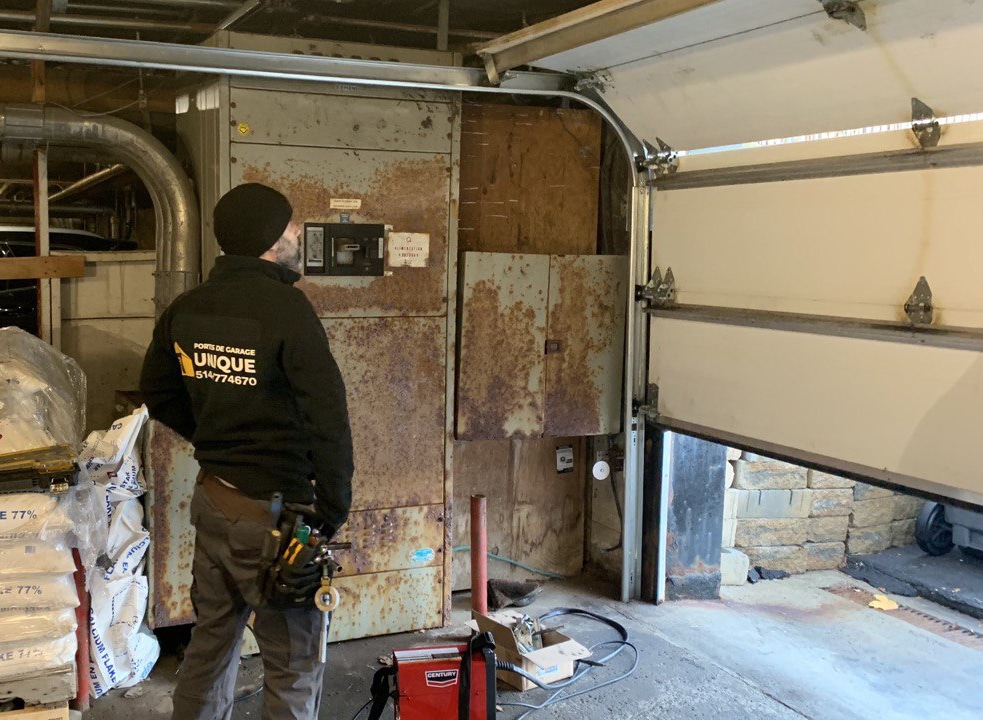 Common Garage Door Malfunctions
There are several reasons why your garage door might not be opening. Here are some of the most common methods to do your own garage door repair in Montreal. These might just get you out of a jam.
When the garage door opener doesn't work: If your garage's door opener isn't functioning, it could be due to parts needing lubrication. This is usually the case with chain or screw-driven garage doors. To fix this, apply a generous amount of silicone-based lubricant or aerosol garage door lubricant to the entire opener, wiping off any excess.
When the garage door remote is broken: This is another common reason why the garage door won't open. Luckily, this problem can be as easy to solve as changing the batteries. If that doesn't work, the remote might need to be reprogrammed.
If your garage door operates with a wall controller or remote and it doesn't open at prompts, check the photocell system. These are small plastic devices that act as a safety feature. They are located on both sides of the garage door. There should be a green flashing light on the device. If there's no sign of light, go to the breaker panel and try flipping the breaker on and off. If that still doesn't work, check if the garage door opener is plugged in and all is well with the power supply. You should also try plugging another device into the electrical outlet to make sure it's working.
The garage door opens a bit and then closes immediately: This problem might mean that the springs near the top of the door need to be replaced. If the springs are relatively new, you might only have to replace the broken ones. However, it's best if you replace all the springs at once, and do so regularly. You'll save money, and it will also minimize the risk of your garage door malfunctioning.
The door closes and then opens immediately: This is a problem that could also be related to the garage door's photocell system. Check if the green flashing light is visible and also look for other obstructions. These two factors might indicate that there's a misalignment. If there's no sign that these are misalignment causes, measure from the ground to the center of the photocell. Then measure from the wall to the center and do the same on the other side. Then adjust both photocells based on the measurements you took. This will ensure they're properly aligned.
Squeaking noise: A squeaking noise generally means that your door needs to be lubricated. Find the source of the squeak and apply lubricant directly to the part.
Cracks or defects: If cracks or defects start to appear on your garage door, fill them in with a waterproof filler or sealant to prevent them from worsening.
Weatherproofing seal: This is the seal that prevents water from damaging your door. It also seals air leaks and reduces noise coming from outside your house. If your seal is cracked or damaged, you might need to install a new one. This can be purchased at home improvement stores. A competent DIYer can remove the damaged seal and install the new one.
Garage door doesn't seal completely to the bottom: If your garage door doesn't seal completely, you can purchase pipe insulation from a hardware store. Then you can use this to fix the part of your door that doesn't close properly.
Rust formation: Not only is rust unsightly, but it can also damage your door and reduce its ability to block dirt and other elements. Fortunately, rust can be removed fairly easily. To remove rust, clean the area with dish soap and scrub it with a cloth soaked in vinegar. Sand down the rusty part and apply a new layer of primer or paint, without breaching the door's warranty. It's a good idea to check with the product's manufacturer before applying the paint or primer to avoid any issues and hassles.
About Unique Garage Doors
Trusted Technicians
Your Trusted Local Garage Door Repair Company in Montreal
If your DIY efforts have not resolved your garage door problems, or if you're not comfortable performing the repairs yourself, Unique is here to assist.
Unique Garage Doors provides trusted garage door repair services in Montreal. We cater to both residential and commercial clients, offering repairs, maintenance, weather sealing, and more. We have a full range of models in stock, so there's no waiting to order parts. We'll come quickly and have everything you need to get your garage door repaired as soon as possible.
We provide garage door repair service not only in Montreal but also in Laval, Longueuil, and the surrounding regions.
Is your garage door not opening? We understand your frustration and would love to help! Reach out to us so we can assist you in repairing your garage door or replacing the necessary parts. We guarantee the peace of mind you deserve.
To replace your garage door in Montreal, you must have a permit.
FAQs
1. Can I fix my garage door myself if it's not opening correctly?
While DIY solutions can be commendable, it's generally recommended to enlist a professional for garage door repairs if you lack the necessary skills and knowledge. Handling springs or electrical components without experience can be hazardous.
However, DIY garage door repairs aren't always advised. Here are a few reasons why you should opt for a qualified professional:
Garage door repairs might not always work as expected. In fact, in some cases, you might end up causing more damage to your door;
Even if you can resolve your immediate issues, DIY fixes might not last, leading to a potential need for professional intervention later on;
Garage doors are heavy, and many of them also have electronic operating systems. This makes DIY repairs potentially dangerous;
If you're not comfortable performing the repairs or DIY work yourself, or if you're not 100% sure of what you're doing, you should engage a qualified, experienced professional.
2. How can I maintain my garage door to avoid repair issues?
Regular maintenance of your garage door is essential to prevent issues. Lubricate the moving parts, check the electrical connections, and periodically clean the sensors and weather seals.
3. What is the average lifespan of a garage door?
The average lifespan of a garage door depends on several factors, including the quality of materials, maintenance, and usage. Generally, a well-maintained garage door can last between 15 to 30 years.
4. How can I secure my garage door?
To enhance the security of your garage door, ensure the safety sensors are functioning correctly, use an additional lock system, and do not leave the remote control in plain sight for potential intruders.
5. When should I consider replacing my garage door rather than repairing it?
If your garage door has significant structural damage, excessive wear and tear, or if it is outdated, it might be more beneficial and safer to replace it rather than repair it. A professional can advise you on the best option.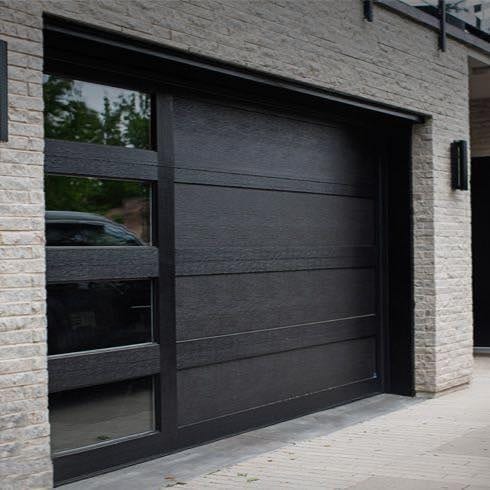 Let Our Experts Handle Your Montreal Garage Door Repairs with Ease & Honesty
Professional Repair Technicians with Decades of Experience
At Unique Garage Doors Repair Montreal, we have a team of experienced professionals who have years of hands-on industry knowledge in providing reliable garage door installation & repair services in Montreal.
Quality Garage Door Parts and Expert Service
Whether you need a small repair or a full garage door replacement, our team of experts will provide you with quality parts and expert service. We use only the highest quality parts to ensure that your garage door is secure and reliable. We can help with Broken Springs, Garage Door Opener Repair, Cables Replacement, Lubrication, Weatherstripping, Panels Replacement, Lock Replacement, Remotes & Accessories and more.
Affordable Prices and Guaranteed Satisfaction
At Unique, we strive to provide you with quality garage door repair services at an affordable price. We are committed to customer satisfaction, so we offer a range of services that are tailored to your individual needs. Whether you need a full door replacement or just a small repair, Montreal clients (homeowners and business owners) trust us to provide you with the highest quality of service at an affordable price.