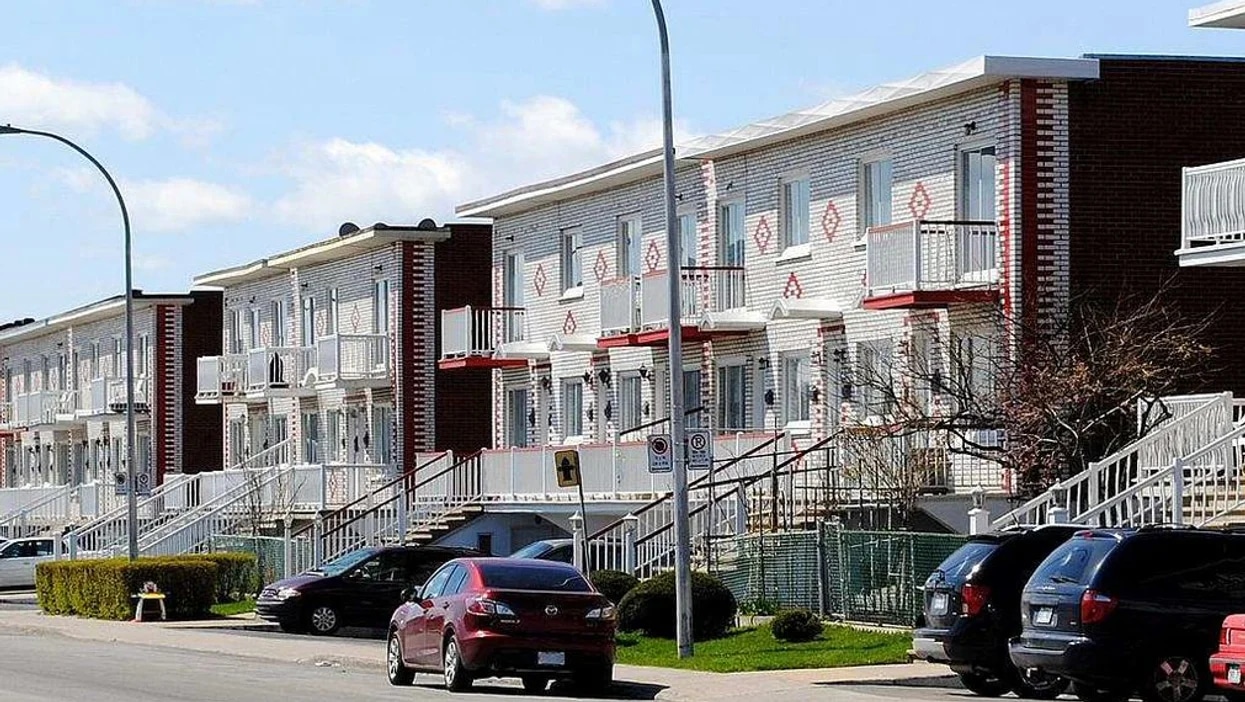 Saint-Leonard is a vibrant city in Montreal's metropolitan area known for its variety of social communities. However, Saint-Leonard homeowners understand the importance of maintaining their homes, including their garage doors. In order to keep their doors operating properly, many people in the area rely on trustworthy garage door repair services.
Unique Garage Door Repair has been serving Saint-Leonard for over ten years. This includes garage door and opener installation, repair, and maintenance. Our experienced technicians are available 24/7 for emergency repairs, ensuring that residents' garage doors are repaired quickly and efficiently.
In addition to reliable services, we provide competitive pricing in comparison to other contractors and a satisfaction guarantee to our Saint-Leonard customers. We have been in this community for many years, and we have built a reputation for excellence and always going the extra mile to ensure Saint-Leonard homeowners are happy and satisfied with our work.
If you live in Saint-Leonard and need garage door repair, feel free to contact Unique Garage Door Repair Saint-Leonard. Will handle all of your garage door needs and have you up and running again in no time.
Garage Door Brands We Work With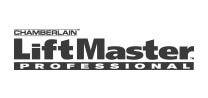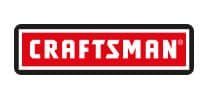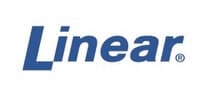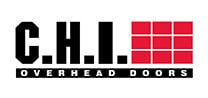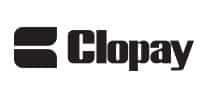 Emergency Repair For Your Garage Door in a Residence, Multiplex or Commercial Building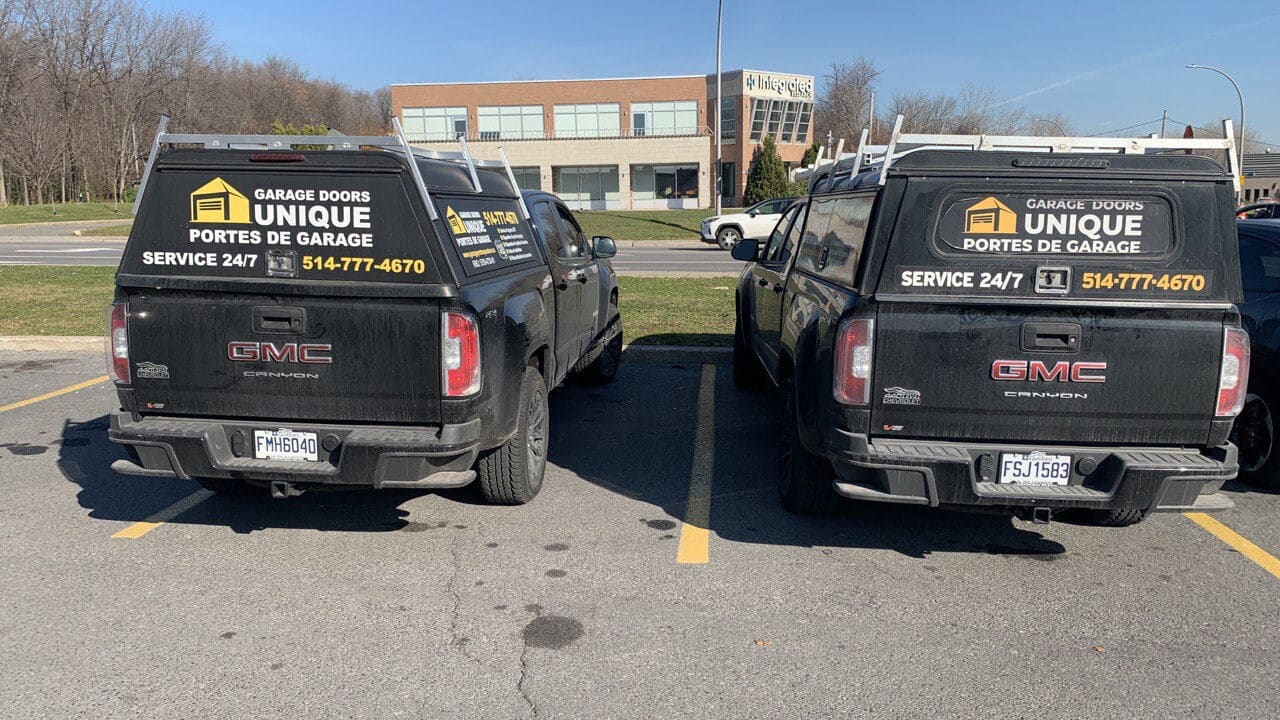 Although you have no control over when a garage door breaks down, you can work with a reputable emergency service that provides 24-hour garage door repairs. Unique Garage Door Repair team has experts on call 24 hours a day, seven days a week to assist customers with their garage door repair needs. Our garage door repair emergency services are quick, efficient, and cost-effective. Simply pick up the phone and our dedicated team will be there shortly to solve your problems.
Our team is made up of the most experienced and knowledgeable garage door repair specialists in Montreal. With decades of combined experience, we know what it takes to provide our customers with reliable and effective 24/7 garage repair services. Working with Unique Garage Door Repair Service team ensures that you will receive products and services of the best quality possible.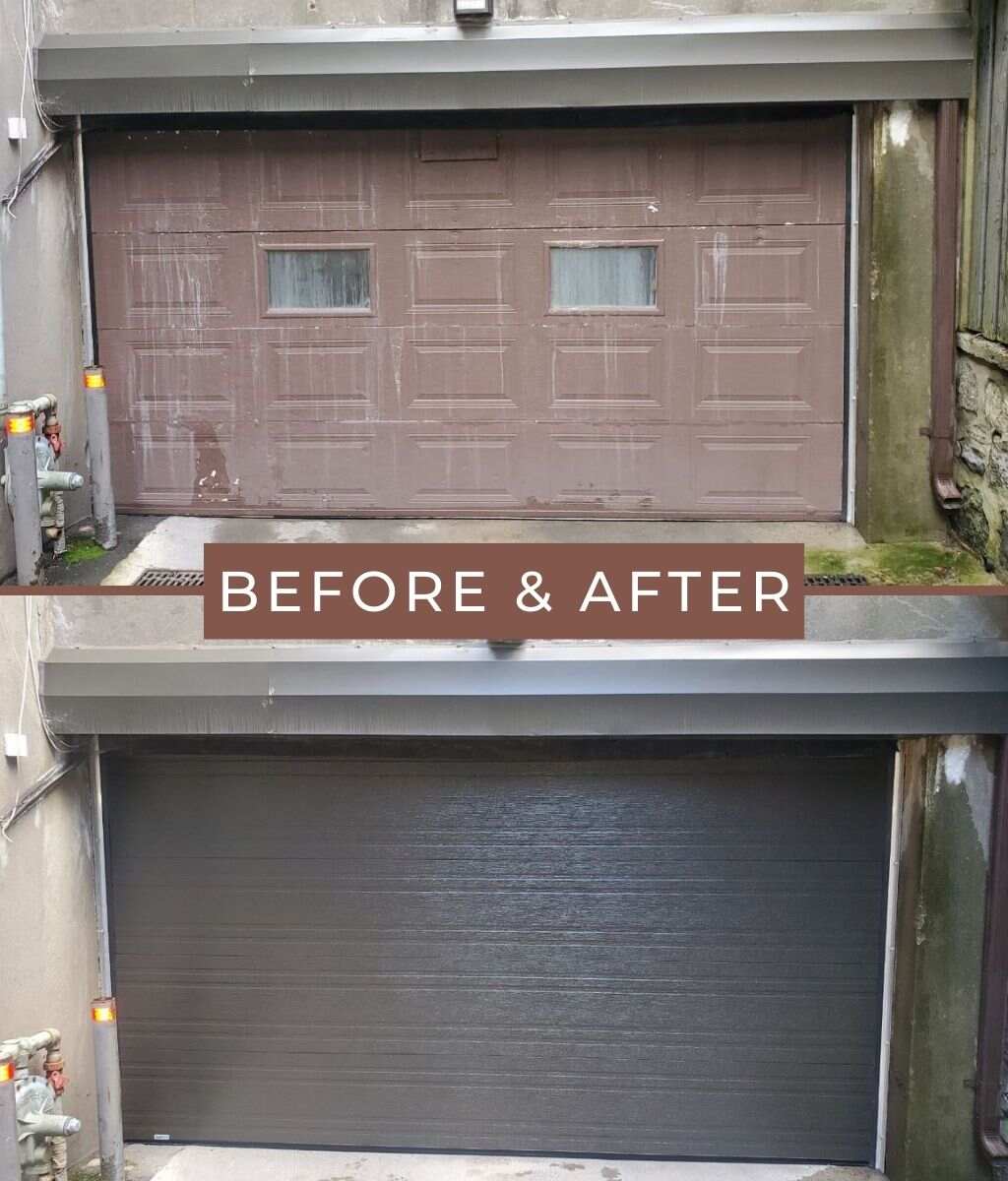 New Unique Garage Doors Replacement in Saint-Leonard
The entryway into your home is your garage door. Choosing Unique garage door is more than just a home improvement investment. You are incorporating us into your daily routine and relying on us for safety, security, and dependability. Indulge your sense of style with a garage door that distinguishes your home in terms of style, appearance, safety, and comfort. Unique provides style and design options to fit every home in Saint-Leonard, with dozens of models to choose from.
What Type of Garage Door I Need
When deciding which type of garage door is best for your home, consider its location, climate, and building codes. Because garage doors are the largest and often the primary entrance to the home, a well-insulated garage door may be ideal for you, particularly in Saint-Leonard.
A good place to start when choosing the best garage door for you is with the material type. The majority of garage doors are made of wood, steel, or even fiberglass. These three materials are strong and long-lasting, and each has its own set of advantages at different price points. Contact us today to find the best fit for your home; we provide a FREE quotation and consultation.
Simple Tips For Maintaining Your Garage Door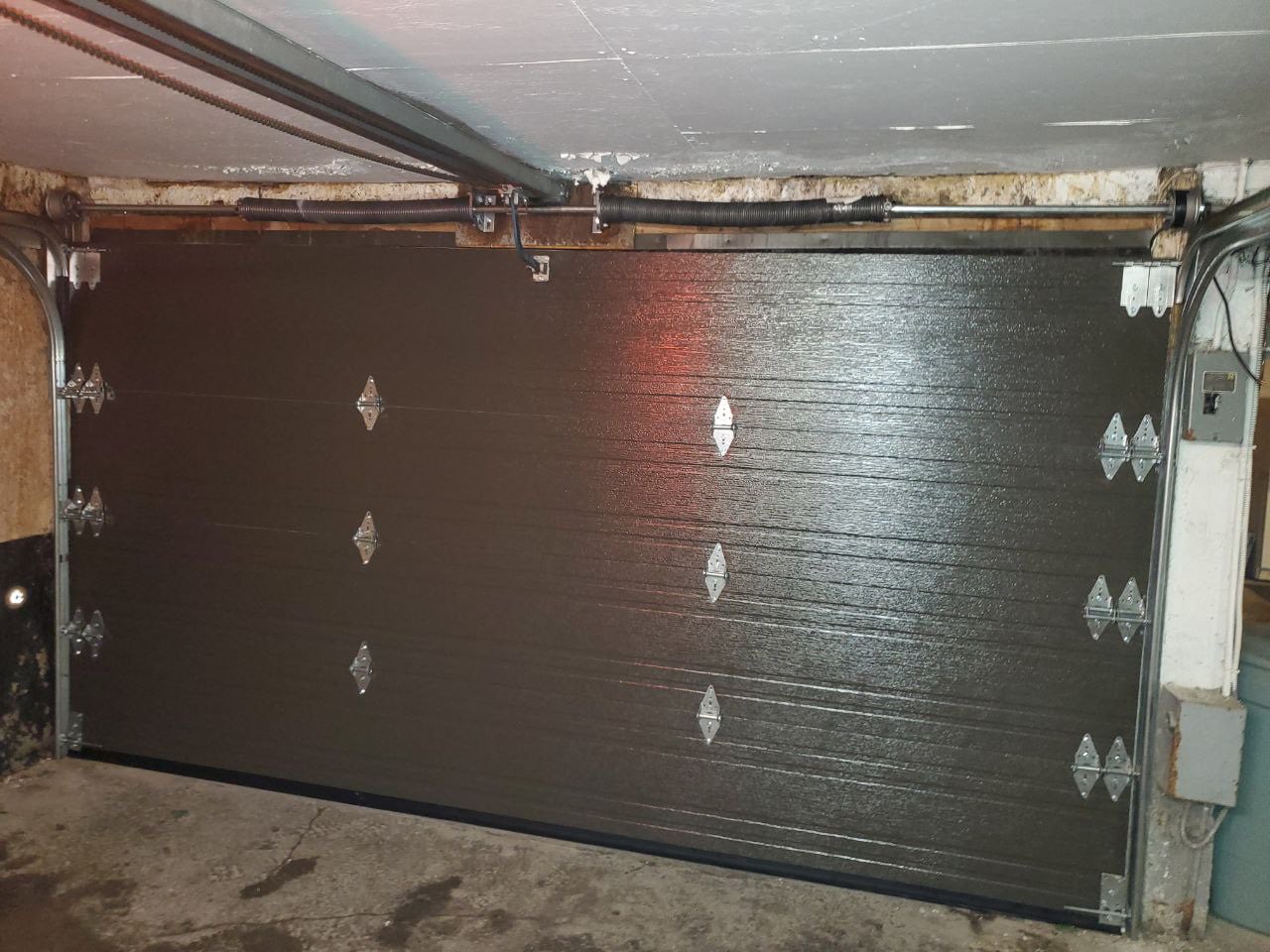 Unique Garage Doors are designed for long-term use. However, by following a few simple maintenance tips, you can help ensure that your garage door system remains safe and durable. Here are some garage door maintenance tips for Saint-Leonard.
Regular Inspections: Inspect your garage doors on a regular basis for any apparent injuries or wear and tear. Examine the cables for fraying, broken rollers, and loose hardware.
Lubricate Moving Parts: To keep your garage doors in good working order, lubricate the moving parts such as the hinges, rollers, and tracks.
Cleaning the Tracks: Dust and other debris can pile up in the tracks, causing the doors to open and close unevenly. Clean the tracks on a daily basis with a clean cloth or a brush.
Balancing Garage Doors: If your garage doors are not properly balanced, it may not open and close smoothly. Disengage the opener and manually pull the door halfway to check the balance. It is balanced if it remains in place. If it begins to fall, it is not balanced, and the springs should be adjusted accordingly.
Tighten Loose Hardware: Screws and bolts, for example, can become loose over time. Tighten any loose equipment to ensure the doors' safety.
Check Safety Features: Ensure that your garage door's safety features, including the reversal mechanism, are in good working order. Place a paper towel roll or a broom handle in the track of the closing door on a regular basis to test them. When the door comes into touch with the object, it should stop and reverse.
You can ensure that your garage door is in good working order and is doing so safely by adhering to these basic maintenance tips.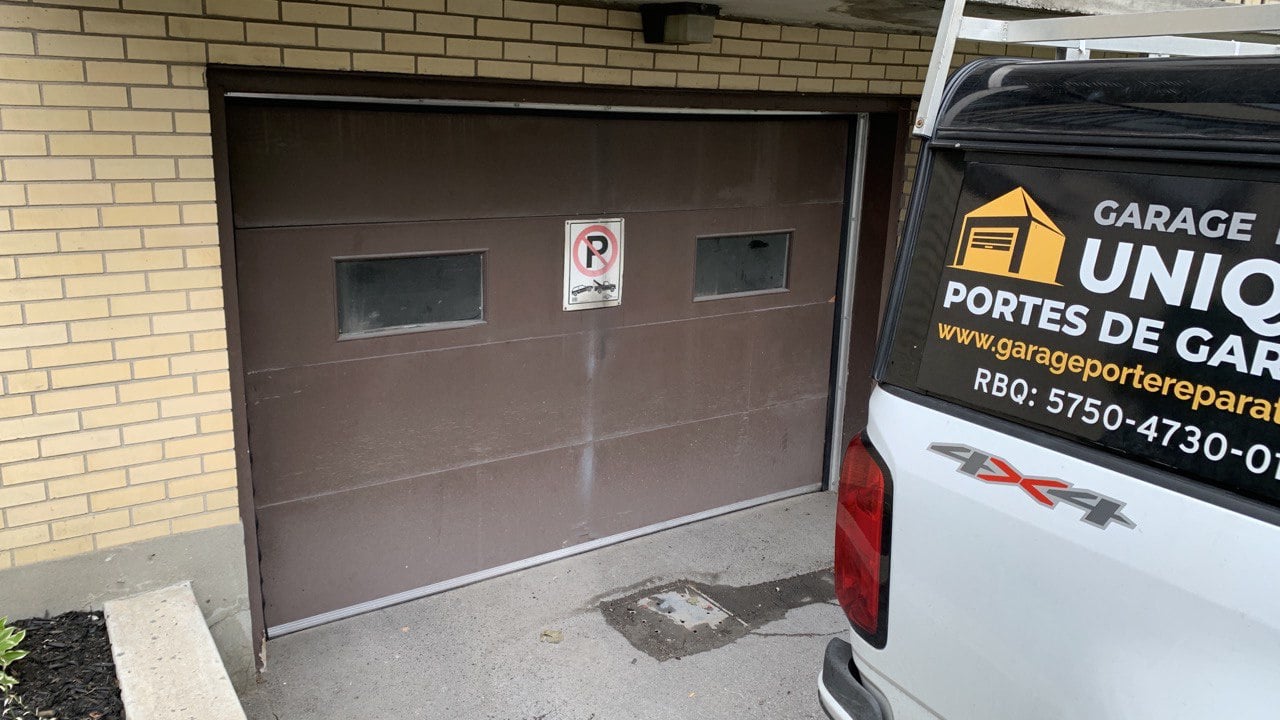 Do you require garage door repair? Is your garage door opener broken, or do you want to improve your curb appeal? Whatever your garage door requirements are, Unique Garage Door Repair is here to help. We provide high-quality service at unbeatable prices in Saint-Leonard and the surrounding areas of Greater Montreal. Contact us now for a FREE quotation and consultation.