At Unique we offer garage door repair and maintenance services. Commercial or residential, we can definitely help you. We have in stock everything that can be required for your garage door repair, springs, cables, pullies, rollers, weatherstripping and much more.
Unfortunately most of the garage door emergencies come from broken spring systems, for your own security we recommend that you let a professional take care of the replacement for you.
Repair or replacement of damaged tracks or garage doors off the tracks, we take care of it as well. We ask you not to use the door as it is dangerous and the garage door could get very damaged. Let our garage door technician take care of it for you.
Maintaining you garage door weather stripping is very important for your garage door insulation as well as for the garage and the whole house.
It prevents cold, water , dirt and small animals from getting into your garage. Our garage door experts will be able to help you with the replacement and installation of your weather stripping.
You are debating between replacing just one of your panels or the whole door? Let a Unique professional evaluate the damages of the panel and suggest an option that will suit you best.
Contact us today for all your garage door repair and replacement needs. You can even get a quote on the phone or online!
Why Choose Us



 WE ARE TRAINED
All of our garage door professionals are fully-trained and qualified to handle all of your garage door needs. We are constantly working to upgrade our skills and ensure that we are up-to-date on the latest products and technology to serve all of our Montreal garage door repair and installation customers..



 WE ARE RELIABLE
We when make a promise to be at your Montreal home on a certain day, at a certain time, we keep that promise. Beyond this promise, our garage door professionals are courteous – taking the time to listen to your needs and provide the right service for you.



 WE ARE AFFORDABLE
We strive to be the most affordable Montreal garage door repair businesses. Our goal is to keep our level of service high – and our prices low so that you can feel good about the service you receive and the price you pay.
Who We Are?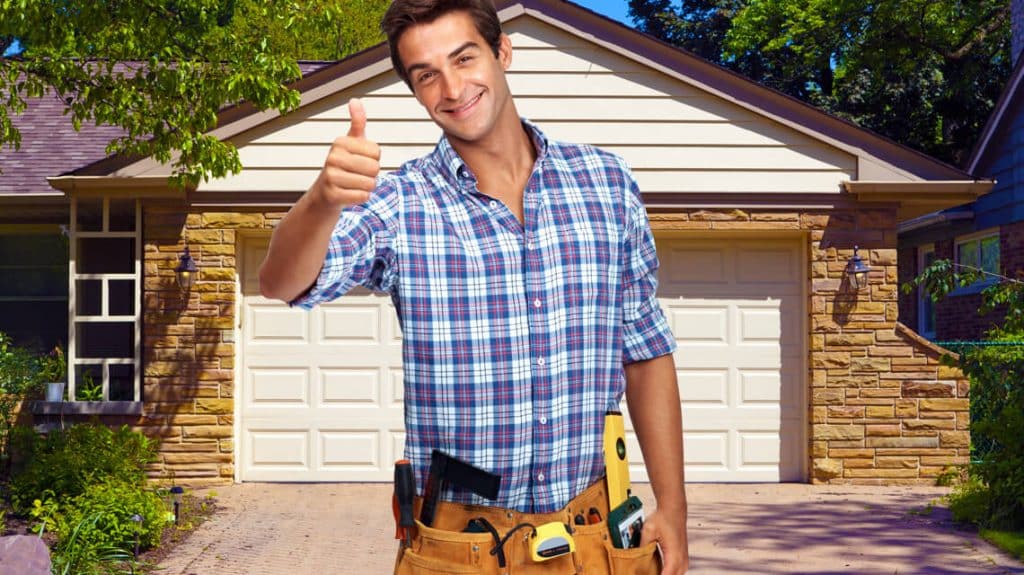 We're Your Choice for Garage Door Service in Montreal.
As a leading provider of garage door service in Montreal, we're here to ensure your garage door is working as well as the day it was installed. Of course, we're also here to help you find the right door for your needs as well.
Let us show you the latest styles and technology as well as the best replacements parts and accessories around. We are you're one-stop choice when it comes to installing, repairing and maintaining a garage door in the greater Montreal area.
Customer reviews
I called this company off
I called this company off a quick web search around noon as we couldn't get our door to open. Marta answered our call and she is amazing! Very accommodating and even though they close at 5PM she had Anatoli come at 5…same day! Anatoli is very competent and very professional. Fixed the issues in no time and cost exactly what Marta said it would. This is a very good and reliable group of experts. On time, prices as agreed, no gimmicks and best of all very nice people! Don't hesitate just get Marta on it and boom…DONE!
August 8, 2019
After two weeks of waiting
After two weeks of waiting didn't get a proper technical who could install my garage door opener. Home depot was unable to install and told me to measure the height of the Garage Door. I did call many private companies but wasn't quiet sure about their service and while I was on goggle looking for a garage door company and I found Unique. The lady at the reception she is so kind and helpful. My appointment was today on Jan 25 and Daniel the Technical did an awesome job in installing the garage door opener and even changing the rubber at the bottom of the garage door so that cold air or snow does not enter the garage. He is extremely fast in his work. He knows what he is doing. I want to thank the reception lady and Daniel for their excellent Customer Service. I am very happy customer. If ever my neighbours have a problem with their garage door opener or if they need installation I will recommend Unique. Good Job. Keep it up
Nandini Sunger
January 25, 2019
Truly the great experience.
Truly a great experience. The job was done right and on time Hassle free. Friendly and curtious technician Anatoly thanks once again
Nathan
January 25, 2019
Excellent service: dependable, courteous,
Excellent service: dependable, courteous, attentive ……as well as excellent results! Will recommend!
Anna Maria
August 14, 2018
Ahuntsic
Anjou
Baie d'Urfé
Beaconsfield
Bois-Franc
Boucherville
Brossard
Candiac
Cartierville
Downtown Montreal
Châteauguay
Châteauguay
Côte Saint-Luc
Côte Saint-Paul
Côte-des-Neiges
Delson
Dollard abalone
Dorval
Downtown Montreal
Griffintown
Hampstead
Hochelaga
Kirkland
La Petite-Patrie
La Prairie
China
The room
Laval
The southwest
L'Île-Bizard
L'Île-Dorval
L'Île-Perrot
Little Burgundy
Little Italy
Longueuil
haberdasher
haberdasher
Montreal
Montreal West
Montreal East
Montreal-Nord
Mount Royal
Notre-Dame-de-Grace
Nuns' Island
Outremont
Park Extension
Pierrefonds
Pincourt
Tray
Pointe-aux-Trembles
Pointe-Claire
Pointe-des-Cascades
Pointe-Saint-Charles
Rivière-des-Prairies
Rosemont
Foxboro
Saint-Constant
Sainte-Anne-de-Bellevue
Saint Catherine
Saint-Lambert
Saint Laurent
St. Leonard
Senneville
Terrasse-Vaudreuil
Vaudreuil-Dorion
Vaudreuil-Soulanges
Vaudreuil-sur-le-Lac
Verdun
Old Montreal
Ville-Émard
Ville-Marie
West Island
Westmount
Our Partners