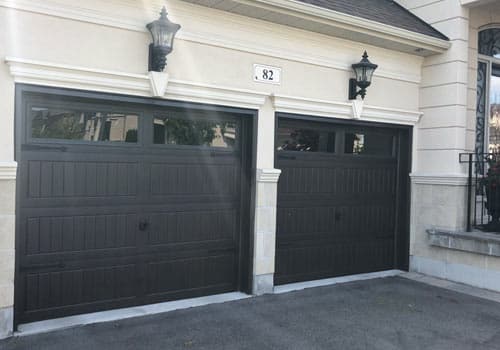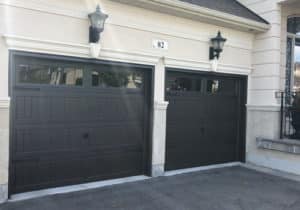 Welcome to our site, Unique has been giving proficient fix and support service for your Garage Doors for longer than 10 years escpecially in our beloved region of Laval where we have served thousands of great clients. With experienced and smart sericemen and installers we are pleased to offer you an assistance that is dependable, genuine and affordable for your garage doors in Laval, Quebec.
If you need to replace any part of your garage door like openers, springs cables, hinges, controls or strips, we would love to be of help and value.
We are accessible whenever of the day for crisis fixes too simply call us at 514-777-4670 and we will mastermind a gathering as quickly as time permits comparative with your circumstance and desperation.
We comprehend the disappointment of having such a practical piece of your home not functinonig properly and the pains it can cause. This is the reason that we are adaptable, be it in the costs, the time and kind of repair service we provide. Get in touch with us for Garage Door Repair benefits in Laval.
Experienced and professional garage door repair services in Laval
Automatic garage doors are a necessity in our modern life. Garage doors provide convenience to businesses and homeowners alike for close to a 100 years since the first automatic garage door was introduced.
When considering fixing or replacing your garage door with Unique in Laval, you can rest assured that our team of experts will provide relevant and personal advice to find the best suited part, repair service or a brand new garage door of the highest quality.
Unique has a wide variety and selection of high quality garage doors and exclusive solid parts for your repair, including carriage, wood and metal garage doors. We provide the following services in Laval and the Greater Montreal Area:
Tune ups
Inspection
Repairs (tracks, panels, screens and door opener devices)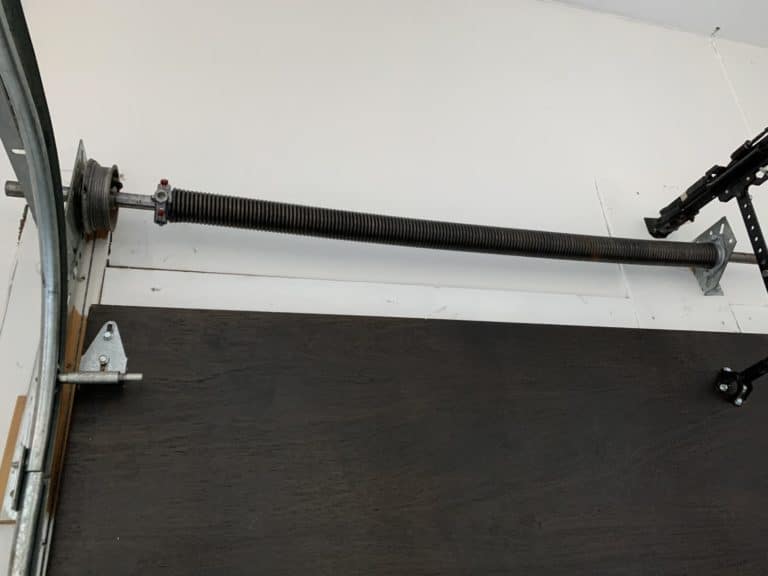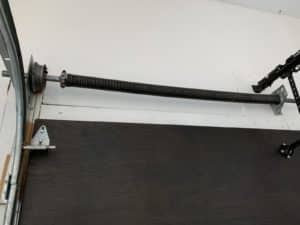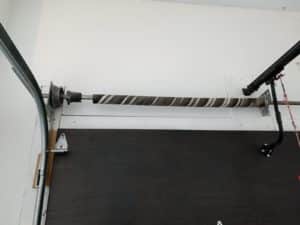 Unique provides you with unique benefits when it comes to
your garage door
Our company has a lot of experience with the most common and typical problems that clients in Laval, Quebec face. We developed a readiness plan to respond to garage door repair issues in the most efficient and effective way, we prioritize four things in our service and solutions:
Durability – it is of utmost importance that the solution we provide you is sustainable. We only work with the most durable and solid products and parts so that you don't have to call us back anytime soon.
Affordable prices – we want to ensure that we stay as competitive as possible and by providing our clients a good cost-value ratio we can stay ahead of the curve and our competitors. Clients in Laval like to save money yet we understand that buying quality also offers its own savings in the long run.
Punctuality – Unique places it's customer service above everything else. When an essential part of your home such as your garage door or even front or patio doors don't work properly, this could cause a big frustration for you and your family. Time is of the essence and punctuality is important. We try to always service you as soon as possible and do our best to ensure a prompt and quick resolution of your issues.
Cleanliness – we leave every job site as tidy if not more tidy than the state in which we found it in. Every professional knows how important it is to be organized and tidy as this reflects greatly on your organization, methodology and your quality of work in general.
Your Garage Door Requires An Urgent Repair Service? We Offer Emergency Repairs 24/7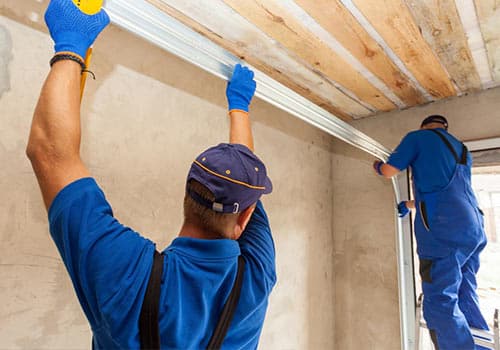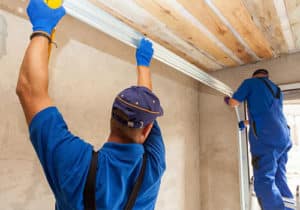 Unique has a unique approach in which we maintain extreme agility. We are able to respond to your needs quickly and sometimes emergencies can be devastating. You are welcome to call us at 514-777-4670 right now if you require immediate assistance with your garage door, new parts, front entry door or even patio doors.
When to call for an emergency garage door repair you ask? a few special circumstances call for quick reaction. When you home access is severely damaged since your door doesn't allow you to enter you home properly than that would be considered an emergency for us and we would treat it as such. Many homes have garages that connect directly to the home, which means that if left unresolved than that leaves room for thieves and other intruders to potentially enter your home and cause harm.
Broken springs need to be replaced as soon as possible in your Garage Door
Once you notice that you springs are broken, which are one of the most important components in your garage door, then you should call us immediately to replace them. Since the springs hold your garage door together, once they break down, this can cause serious damage to the other parts of your garage door and you can definitely avoid this unpleasant situation by addressing it as early as possible.
There is a serious risk in one of the springs snapping and cause the door to fall off or other parts to injure nearby people or animals. If you notice that your springs are weak, or that they have serious damage to them then it's a good sign that you need to call us as soon as possible. Do not try to close the door or play with the parts as this can only cause the situation to get worse. Let our professionals come to your rescue and help you resolve the situation. Call 514-777-4670 to arrange your emergency repair.
Your best choice in Laval, Quebec when it comes to professional garage door repair, maintenance and installation.
Unique has decades of experience with garage door maintenance, installation and repairs.
Maintenance – we can help you maintain your garage door and help discover any serious issues with it. You should always listen to the doors when they are opening and closing to notice any abnormalities. A well maintained and well tuned garage door shouldn't make any granting or scraping sounds. The parts that make your garage door open need to be in an optimal state, you should occasionally check and ensure that the following parts are intact and symmetrical: the pulleys, springs, and cable.
Installation – You can review our special catalog of unique garage doors in case your are in the market for a new door. We work with solid and experienced suppliers to provide you with the best value for your money. We sale and install a wide variety of beautiful and durable garage doors of all kinds, for all sizes and needs. Security, performance, durability and affordability are our guiding principles. When it comes to the installation of your garage door we follow the same principles that we do with our special garage door repairs: we offer punctual and professional service; we ensure to leave the job site in the same state that we found it in and often times even cleaner; we ensure to provide explanations and guidance to the home owner when it comes to pre and post-sales maintenance practices to ensure that your new garage door lasts as long as possible thus saving you money on future repairs and other issues that may rise. Our team of professional installers are ready to tackle any job of any size for any special need whether residential or commercial, we have probably seen it all by now. So call us at 514-777-4670 to discuss your options if you are in the market for a new residential or commercial garage door and our rep or advisor will do their best to answer all your questions and guide you in that process. We are confident in our ability to provide the best service, quality and price for what you're looking for. After so many years serving Laval, Montreal and the greater surrounding area, we know what our customers want and expect, and we are always there to provide it and to take the extra step that our competitors won't.
Repairs – Unique speciality over the years has been it's exclusive and professional garage door repair services. Whether those are scheduled regular maintenance appointment or emergency repair calls, we always work by the same guiding principles of quality, fairness, communication and professionalism. We guarantee your utmost satisfaction with our service, responsiveness and prices and we are looking forward to having you among our future client. Do not hesitate to give us a call at 514-777-4670 or send us an email at service@garageportereparation.ca or fill out our contact form here.
Thank you for choosing Unique – Professional Garage Door Repair Services in Laval, Quebec.