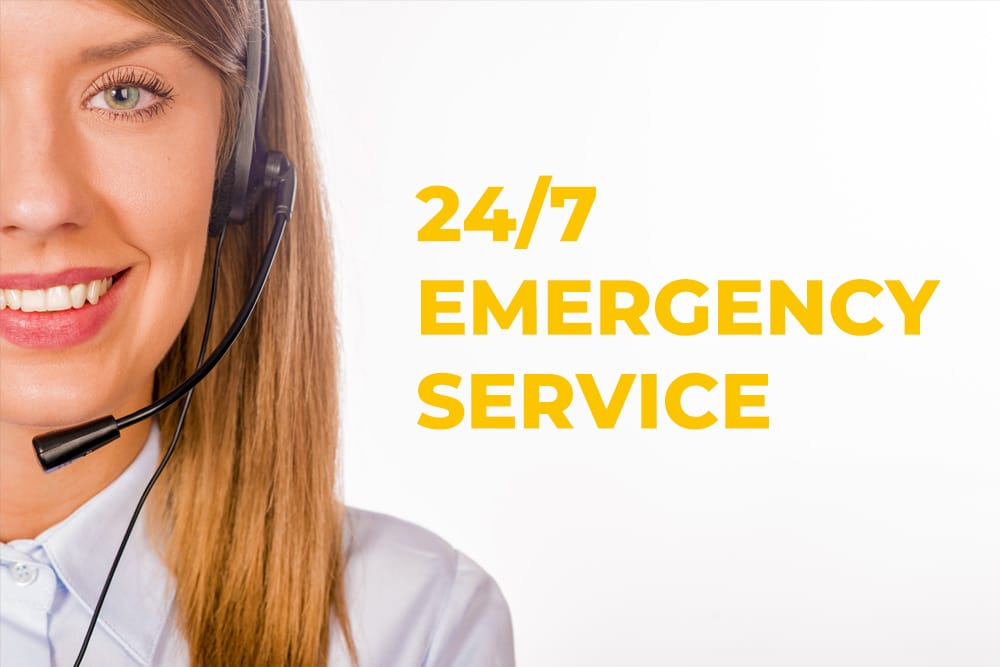 When your garage door doesn't open and close properly, it can create a safety and security issue for your family. Our fully-trained Montreal garage door experts are at your service 24 hours a day, seven day a week to repair and maintain your garage door and keep it running safely and properly.
Our technicians carry a large number of common parts and tools on their repair trucks to make sure your garage door is repaired as quickly as possible – ideally on the first trip to your house.
If you garage is stuck in the closed position, it means you either can't get your car in, or out, of your garage – which can present another set of problems if you need to get to work or if you need to keep your vehicle inside your garage at night. If you garage door is stuck in the open position, it can create a security concern that must be fixed as soon as possible.
When you have an emergency with your garage door, you can count on our Montreal garage door service technicians to be just a phone call away. In the middle of the night – or the middle of the day, our trained staff can handle your immediate garage door repair needs. Calls us 24-7 and we'll be there to help.